Waiting on Wednesday is a meme hosted by

Jill at Breaking the Spin

e

, which spotlights upcoming releases we are eagerly anticipating.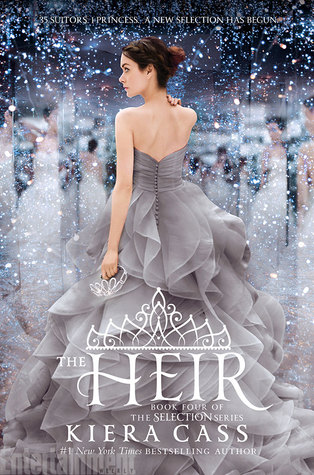 (Coming May 2015)
Princess Eadlyn has grown up hearing endless stories about how her mother and father met. Twenty years ago, America Singer entered the Selection and won the heart of Prince Maxon—and they lived happily ever after. Eadlyn has always found their fairy-tale story romantic, but she has no interest in trying to repeat it. If it were up to her, she'd put off marriage for as long as possible.
But a princess's life is never entirely her own, and Eadlyn can't escape her very own Selection—no matter how fervently she protests.
Eadlyn doesn't expect her story to end in romance. But as the competition begins, one entry may just capture Eadlyn's heart, showing her all the possibilities that lie in front of her . . . and proving that finding her own happily ever after isn't as impossible as she's always thought.
I really enjoyed the first part of this series with America and Maxon, and I when I heard there were two more coming, I was really excited. This cover is gorgeous and I'm really intrigued to find out how this will go, especially since the characters we fell in love with will be in a more secondary roll this time around.
What are you waiting on?